some spampy clothes
February 21st, 2008 (08:46 pm)
I have been getting some tiny clothes in anticipation of the kitty, but the other tinies are running off with some of the items.
Tough guy Bodkin in the pink jeep, wearing jeans that are actually long enough to go to the floor!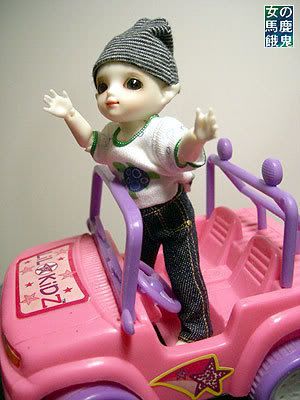 The Tiny Terror Trio...
Bodkin had so much fun 'going to bed' for a change! Here are the stolen pjs.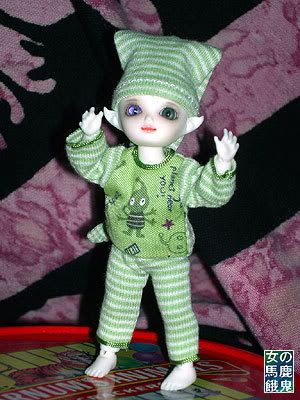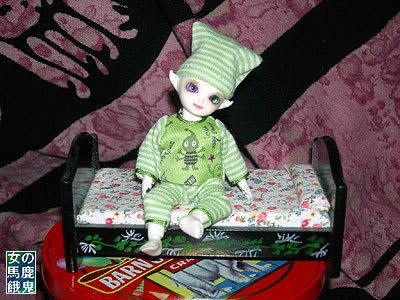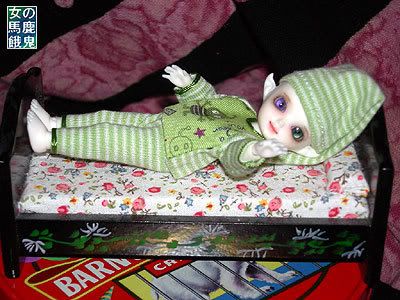 Naturally, Bodkin had to take off his gigunous Troll Doll hair to get the nightcap on, but the hat fits the Chibs WITH their hair on with no problem, just like the little black hat.