Box Opening! [Puki Piki Pink Baby fullset]
June 22nd, 2008 (10:20 pm)
current mood: busy
And here's a box opening! This one happened at the office with my student assistants watching. I also had to hurry it along before the nazi who hates my dolls got to the office.
The box!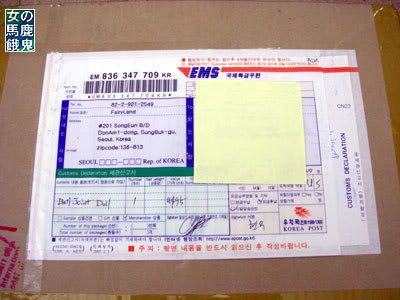 Korean newspaper!
Bubble-wrapped goodies!
I got this little box!
The little box had all sorts of Puki goodies!
The infamous foil wrapper that has to be cut with scissors because it won't tear.
Yay, I got a green box book this time! Talon's is purple. My favorite colours are green and purple.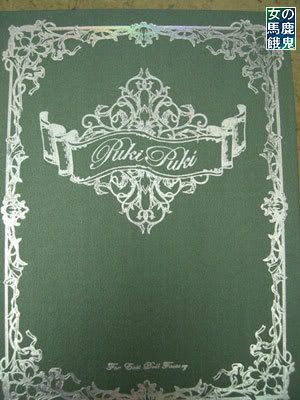 Pretty cards.
Open the book and see what's inside.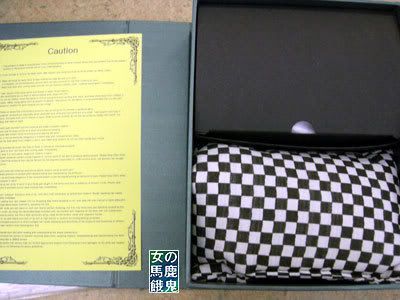 I see a little bald head!
In the lidded section is the wig, clothing, Puki bits, magnets and metal stand.
Aw, widdle sleeping head!
Ready for the unveiling?
Aw, so cute! I didn't ask for any specific eyes and these hazel green/grey/blue ones are perfect!
I got her dressed in all her bits, took off one foot and the magnet immediately came off. But note she can stand on one foot!
Okay, the wig is okay but I don't particularly like it much, so back in the box it goes!
No wig and so cute!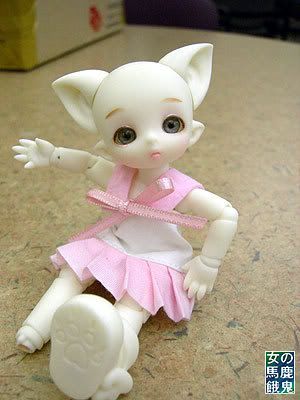 One footed kitty!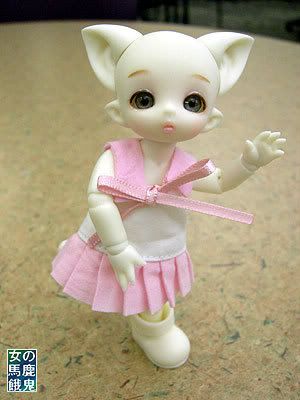 Wave, little kitty!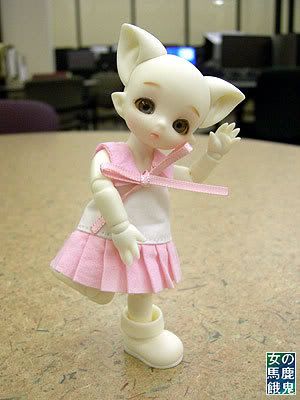 Sitting in my office.
I changed her clothes to something a little more comfy, especially since she had no undies with her dress.
Then, like all my resin, she got attached to my Texas bear.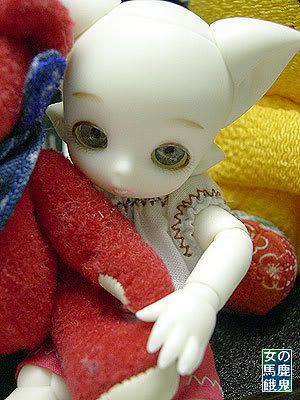 Yes, yes, it's almost time to go home, so stop hopping in front of my computer screen.
Stop playing around and get in your box - time to leave!
When I got home, I immediately glued her foot magnet back in. Then it was time for some wig testing. I couldn't find one box of wigs so I got the other one out. These are all made by beachgirlnikita.
Rats! I had high hopes for this wig but I don't like seeing the fabric at the hairline.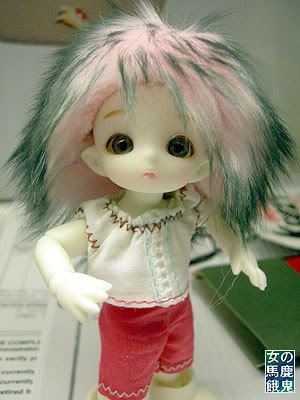 Hmm, she doesn't seem like a blond. I think this one will be put back for when I get Sourpuss, another Pukisha.
Again, I don't like seeing the fabric at the hairline.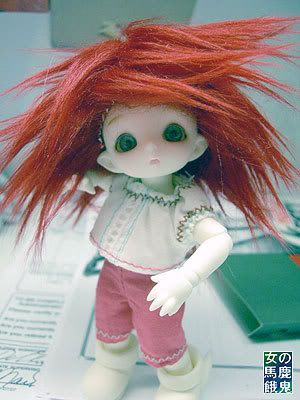 This one is cute. I like the stripes. But I think this one will be for my Pukisha, Pounce, when I get him.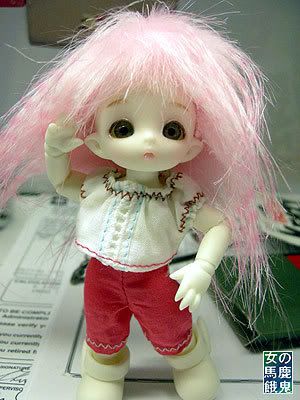 Okay, I like this one, surprisingly. The stripes are nice.
I think we found this girl's default!
And her foot is glued, too!
So after changing her hands, here she is, Takeo Yumiko, who goes by Lani. She's Talon's big sister and Bodkin's girlfriend.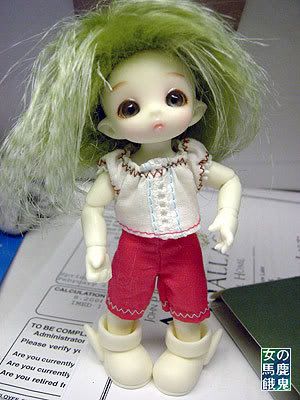 Thanks for stopping by!