7/18/08 San Francisco/Dollectable Teasers
July 18th, 2008 (11:45 pm)
current mood: thirsty
Well, I discovered that after I loaded my little travel pillcase with my steroids, I stupidly left the bottle on the kitchen counter. This morning consisted of frantic calling to the doctor and repeatedly getting their answering machine, then calling my mother, who fetched them and overnighted them to us. I hope they show up as promised tomorrow. So I haven't been taking the meds, just in case they don't get here during the con so I have a few to take to keep the pain down.

Anyway, back to the teasers. I went ahead and left these full size.

Here is everyone looking at the morning fog.
Next, we ran into some OK doll folks we knew from akon (small world) and they went with us to Japantown. No, Chikara is not sueded.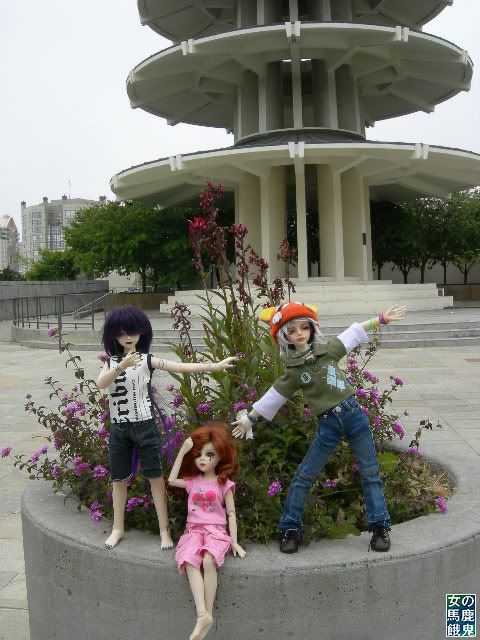 And because she asked for the photos, I am posting these of JennyNemesis' gorgeous Soom Vega with someone's Puki Cupid Poseidon.