Comparing OD Tae, SD Griffi, CP mnf Shiwoo elf, DOC Hoo & DZ Megi guys
August 9th, 2008 (06:17 pm)
current mood: busy
I brought together one of every msd-sized doll I had (that's why you don't see Nasake, as he's a second DZ) for size comparison. I discovered some interesting surprises when I did this.
The lineup.
First surprise: the Tae and the Griffi are almost the size height (about 40cm)!
The Griffi next to a mnf Shiwoo Elf:
A bit of an annoyance - the old long-legged body Hoo is supposed to be 45cm and it's obvious here he's the same height as the Shiwoo elf. In fact, the Shiwoo's shoulders are a little higher, making his body longer/taller.
However, the lovely contrast in their resin colouring, the great posability of the Hoo and his striking face, how easily the Shiwoo elf cuddles with the Hoo... well, I think I'm getting used to it.
It's apparent that the Hoo is not 45cm because the Megi IS 45cm.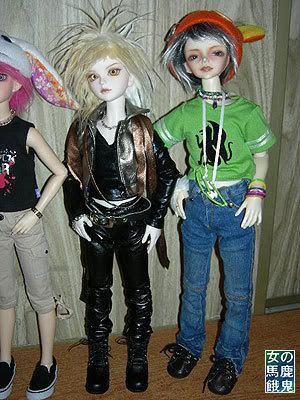 And the Megi likes looking down on the Hoo...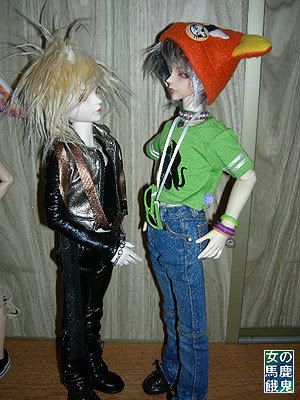 Hope you found this helpful!