Eyes
July 3rd, 2006 (07:18 am)
current mood: tired
thrives:

As promised, here is a shot of the 16mm glass eyes I was talking about: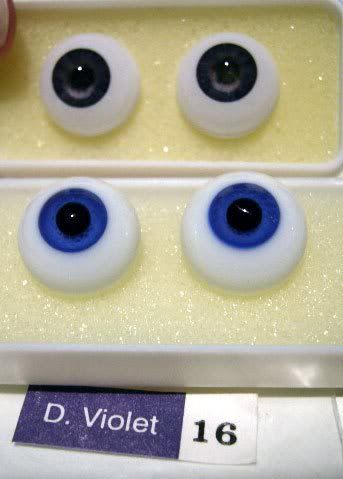 The colour is not completely accurate - the eyes in back are actually a really dark purple. I used the purple eyes' lid to prop up the blue glass eyes. The blue is a little more muted - think more like a clear, medium dark royal blue. The bag at the bottom is the bag they came in - dark violet indeed!

If you want them, I will send them to you.