More on Ringdoll as my Replacement Eiri
January 26th, 2011 (11:07 pm)
current mood: thoughtful
I found out the Ringdoll Grown head sculpt is the same for all three dolls, Norman, Kay and Sol.

So the Kay has blond hair, a black suit with a white shirt. This means Eiri will have his default on when he arrives. I think the Model Doll shirts will fit him since they're so baggy to begin with but the pants may be a problem in the waist. I'll probably order the Norman suit so he has something else to wear.

I know you want to see photos so here they are, in two different lighting situations: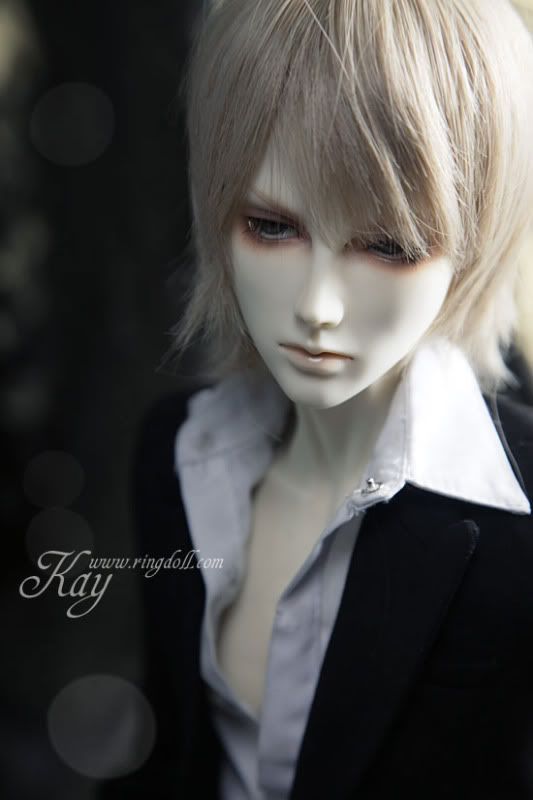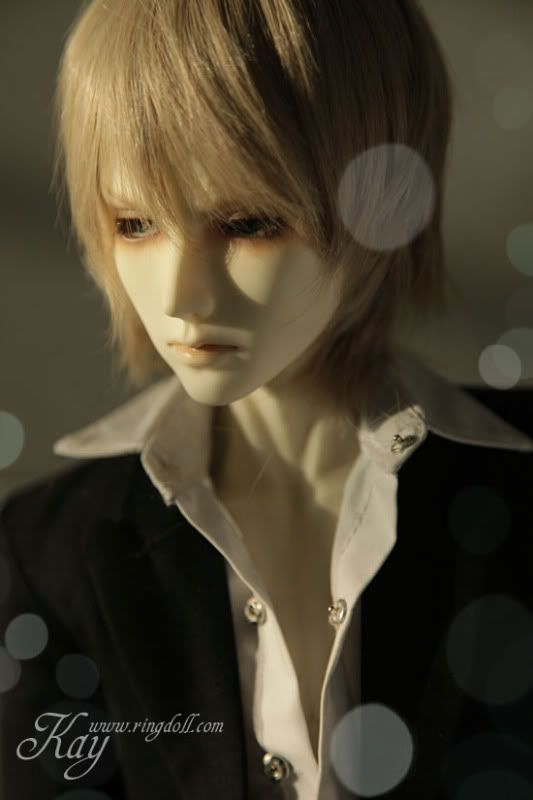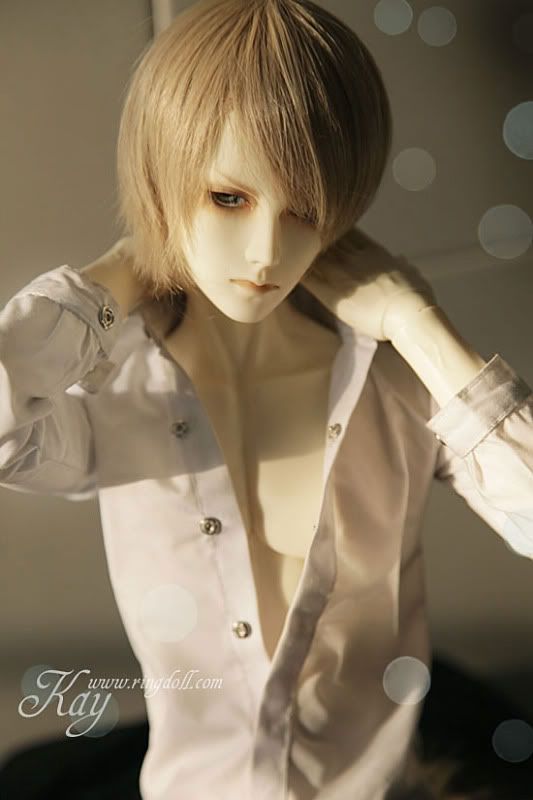 More photos here: http://ringdoll.com/product/RingDoll/kay.html

If I get him as Eiri, he will have dramatic eye makeup like Shuichi, which would be a good match.

I'm just concerned his face will be too small in proportion with Shuichi's face.

What to do with old Eiri? I may sell him (ha ha), or turn him into another Hatori, or who knows?

Now I need to jump out on the boards to ask questions, but not tonight. Still have class prep to do, though there's a chance the class won't make since the number dropped from eight to seven. I need ten for it to make.