Kumi's photo
March 9th, 2011 (12:12 am)
current mood: hungry
This is what my currently-in-layaway Kumi looks like: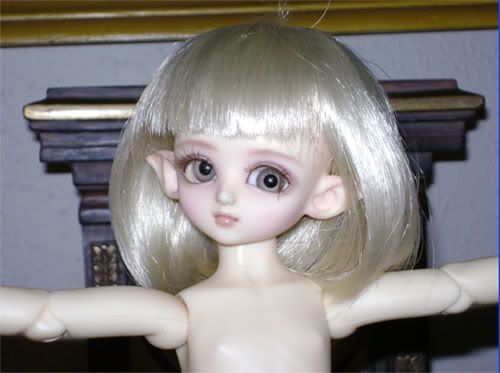 She comes with brown Ginarolo eyes (heard of the brand but don't know anything about them) so I guess I need to see if I can track down the information and hopefully the eye colour.

She's on the old body, which is what I want. My others are on the thinner new body.

bellydancer pointed out the eyelash needing to be reglued.

I need to find the box (at my folks) with the eyelashes and stuff so Sake and Brie can have lashes.