*shakes head*
April 22nd, 2011 (02:41 am)
current mood: groggy
I sent yet another email to Ringdoll last week, just to see if anyone was awake over there.

Nope. They are not answering my emails. They are starting to answer other people's emails. Maybe they saw my review of their lack of service on the DOA review thread and don't want to do business with me now.

I wonder how much longer it will take them to FINALLY answer my last one, IF they ever answer it.

I don't have the money for the big Kay doll now - it's been spent on THREE small dolls.

Matcha (BC Kumi elf) is here and covered in cute. She likes being frilly without being outrageous like Garnet so she happily wears the clothes Garnet has rejected for being too boring. Her knees need sueding, though. I also need to look for some leather glue because the wig I got from Kon'D surprised me by being real fur and I don't like seeing the hide edges around Matcha's face. The edges need to be rolled and glued but the only glue I can find in the house right now is rat's wood glue. I think I gave away all my different kinds of glue during the art dump last year.

The IOS Jack and Lulu are ordered and should be here by the end of May.

As much as I still want the Kay, it will have to wait, not just for me to generate more cash (if my Summer team-taught class makes I'll have a little extra) but for them to get their shit in gear.


I'm looking forward to working with the Jack body and that cool tail. Note: he is genderless but that's okay since male cats keep theirs inside unless they're using them to annoy queens.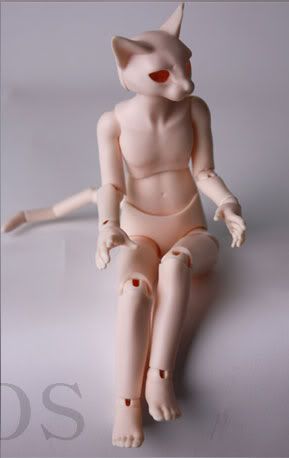 Jack and Lulu are definitely different, with Jack more human-esque.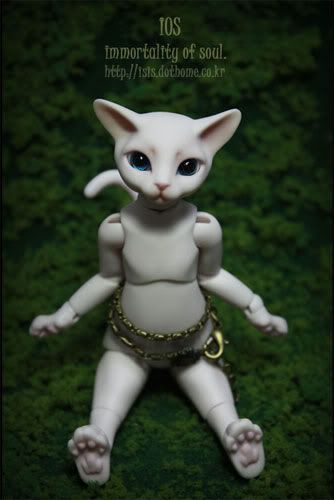 I'm still looking for a 'real' ball-jointed cat for my resin men. I may have to break down and order one of those black cats from the company I can't remember at the moment. They're out of the white ones. I know I need to do it soon before they're gone for good. Maybe next month.