another Kumi Elf on the way...
April 24th, 2011 (02:01 pm)
current mood: excited
I have been watching this particular Kumi elf for a while and when I saw someone had PMed the poster, I had to jump on it.

I don't have him yet - redfish is mailing him Monday - but eventually Nanaki will be living with me. I'm excited, as Nanaki is a Final Fantasy character, otherwise known as Red XIII. He is a cat-like creature in the game so this Nanaki is humanesque interpretation of that character. I'll probably add -chan or -kun to his name since he's a chibi. He'll have to tell me if he's an adult or not - I can't read him yet.

He is a tan Kumi elf modded by Kurasakura, who did Nasake's mods.
I'm excited to have another one of Kurosakuma's mods. He will come with the outfit, wig, clothing, tail and everything.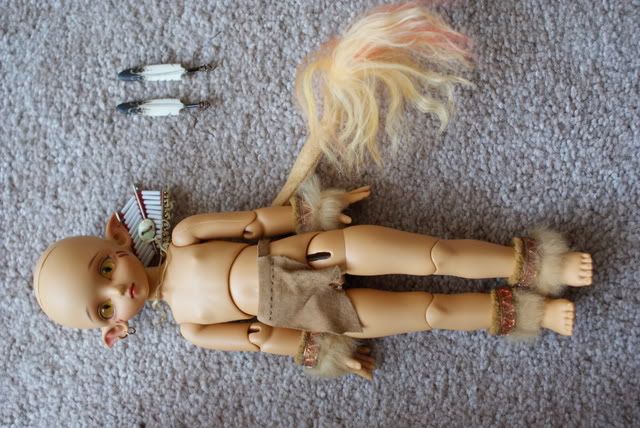 If he is mailed on Monday there's a chance he will be here by Saturday. I hope it's before then since a bunch of us plan to go to a doll show that day. I think we'll be leaving in the morning to get there when it opens so we can get the best stuff, and hopefully find some things that will work for BJDs. I'm in search of Yo girl panties since I now have another girlie-girl with Matcha.