Dollzone Event Dragon boy and girl
January 11th, 2012 (02:45 am)
So I decided to order a Dollzone Event dragon, the Moon, from Featherfall, since Junky Spot did not have any.

I am going for the WS fullset, which includes everything except the wig. I love the turquoise points and the purple on the tail. I have a dark teal bob wig that might work for him/her if Wasabi doesn't steal it first. White fur may work better for a little white dragon. I have enough Yo-sized wigs floating around somewhere I know I should find something. Maybe the silver Volks wig Finn came with will work.

I couldn't resist this little face. Those ears and eyes and horns!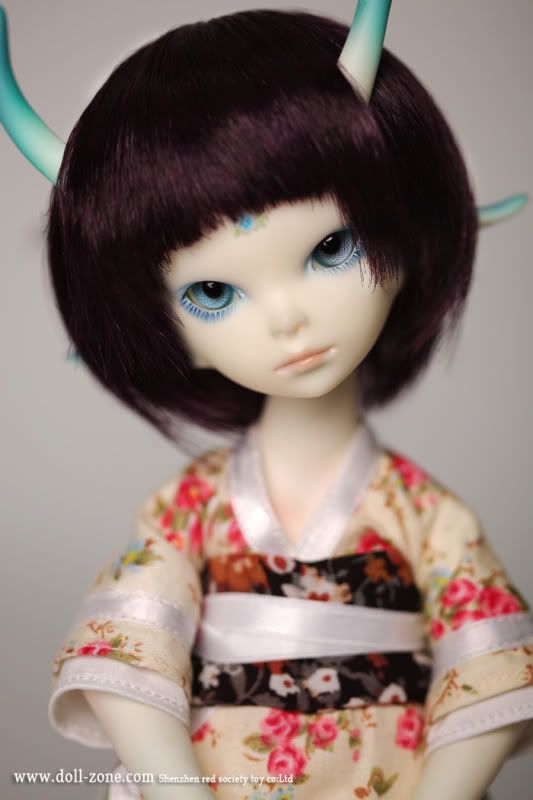 I find the legs to be hilarious. I think the doll could look good in Renaissance garb or chainmaile.



No name yet, due to not knowing the gender. DZ's clothes selection suggests the Moon is a girl, wearing that pink modified kimono. Moon could be either since they are genderless. I have to admit, fluffy full dresses would be a nutty contrast to those clawed feet. Then again, I don't want to cover up the beautiful body blushing.

More photos.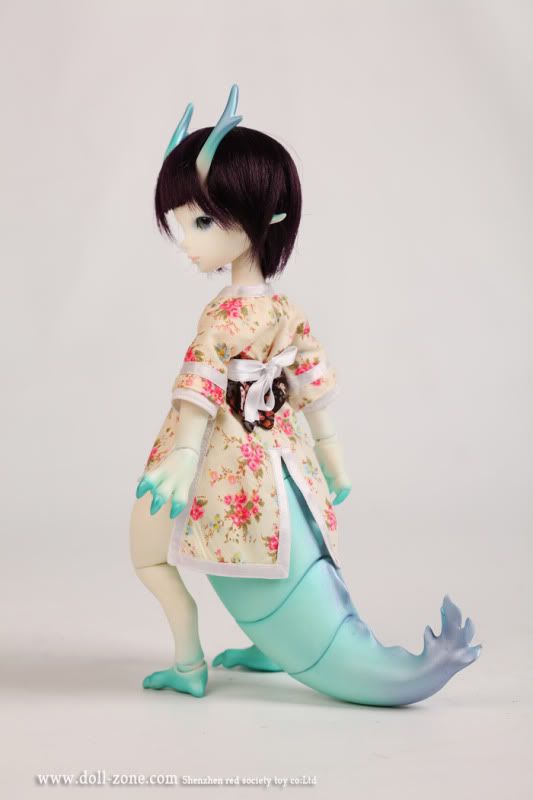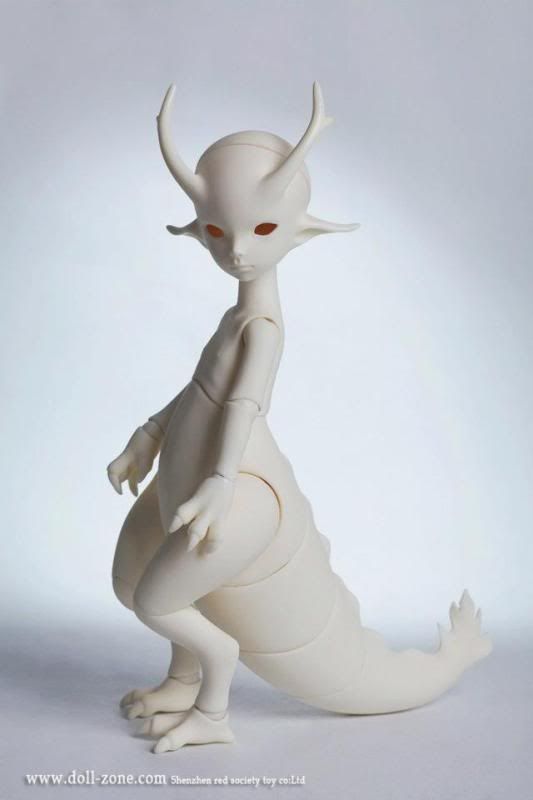 Since it's also an event, I will also be getting a 1/4 Luke head for free! I will have to look for a body for him if I decide to make him someone, which I would like to do. I like the idea of having a full family unit with Talis, Madoka and the Luke being full siblings. Then I will look for a DZ 60cm girl to be mom. What would Kane do with the mother of some of his children in the house! LOL!