The Fox is in the House
September 10th, 2006 (07:30 pm)
current mood: sleepy
Well, Nasake finally showed up from England. He has been at the post office since last weekend but we were at the con all last weekend so we could not pick up the box until this weekend.

I was also a bad 'mommy', as rat said, because I didn't open the box until Sunday (today). I have been sleeping a LOT because of the cold and headaches and exhaustion the entire weekend so I haven't had much energy to do much of anything, even to let the fox out of the box. Well, he is out now!

Nasake is a Dollzone Mo.




The box shot.
---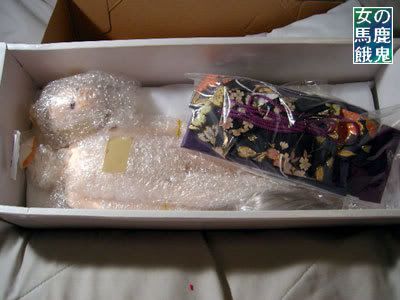 The pretties inside the box - kimono, ears, head, body, wig, tails.
---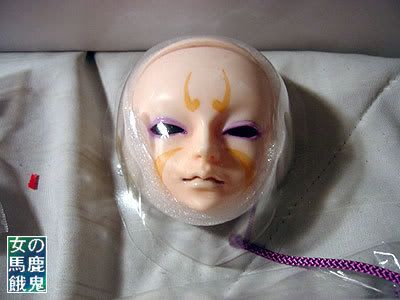 He is even more striking in person. The faceup is simple yet very successful. I may go in later and add some shading. I finally have some MSC coming from junkyspot!
---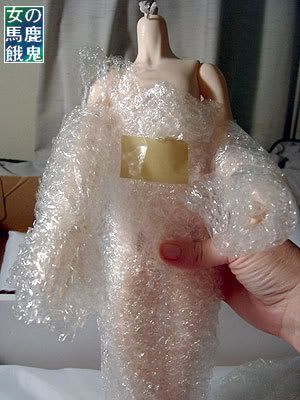 The well-wrapped body. His resin is a little darker than Chikara's resin, which surprised me. This may be a problem when I get another, 'human', head for Nasake.
---
rat put his head on. It does not fit as well as Chikara's head - he does not have good articulation and movement right now. I really need to order those magnets and get a larger s-hook for him.
---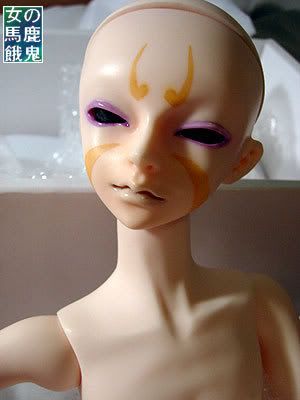 The first head shot without wig.
---
The wig is a bit unruly. It is a size six, so it doesn't really fit well, and parts of it go all over the place. It does fit his personality, though. I think I will look into some other fiber wigs and even some fur wigs for him, just to see what other looks work for him.
---
In full regalia, including ears. The ears help hold the wig in place.
---
I straightened his ears a little.
---
I love the Dollzone hands.
---
Head shot.
---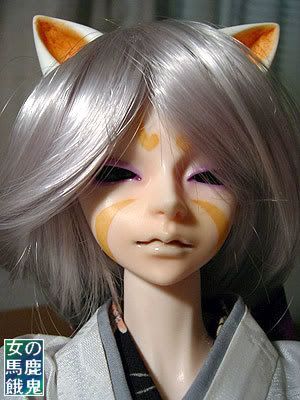 Another head shot, a little closer in. I took a bunch of these so I can use one for his bio section.
---
Nasake currently is not in the same room with the rest of the guys. He is sitting in the media room while the guys stay in the bedroom. I have not introduced them all yet because I already know the friction that is going to cause.
I have a introductory photostory planned, but first I have too many other photostories to get out first, plus the con photos. I have fallen so far behind because of various illnesses and RL stuff needing to get done.
Now I want at least two more Mo heads - one blank and one with a DZ faceup.
I think the Mo sculpt may be a good choice for a MSD-sized Eiri. He would be paired with the mini Shiwoo as Shuichi.