Shuichi goes to the office
April 12th, 2006 (07:18 am)
current mood: tired
I decided to take Shuichi with me to the office so people could see him. The 3D students were especially pleased with him, and asked a lot of questions about him. They definitely saw the value of having a large model to work from in their own work.

Sitting on the pile of somewhat important pending stuff.
Yes, that is a black and white printout of a Haruka Sena Gravitation piece (my favorite Gravi fan artist) pinned to my board behind him.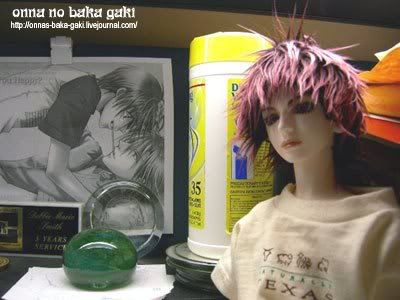 Shu noticed it and got all mushy about Eiri, as usual...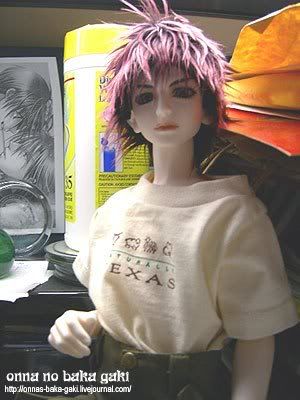 Shu discovered the tiny Texas bear on my shelf.
Time to remove the lemon sanitary wipes from behind Shu to get a better shot. The pic of the Great Wall of China is a much better background.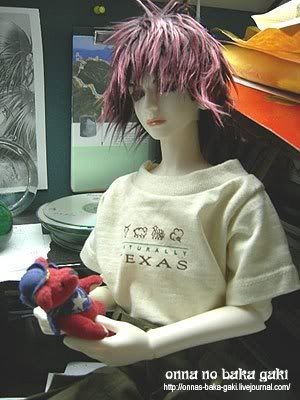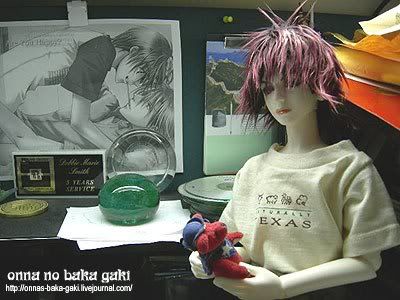 Shu found the Japanese good luck charm I got for him at the International Festival earlier that week.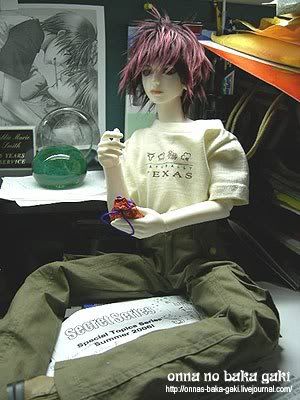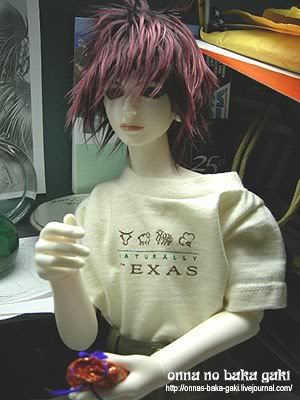 Yes, I got it for you, bratling...
Shu notices we keep the overhead lights off in the tiny office because two people with three CPUs on most of the time make a lot of heat.
Shu decides to relax and watch all the work being done.
I think he is thinking about Eiri again...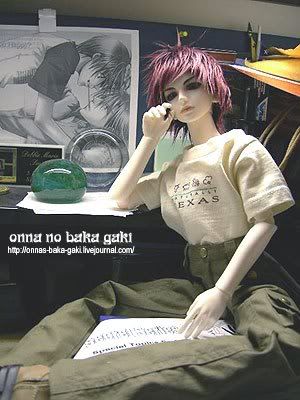 The phone did not ring while his feet were in the way.
Shu really likes that bear.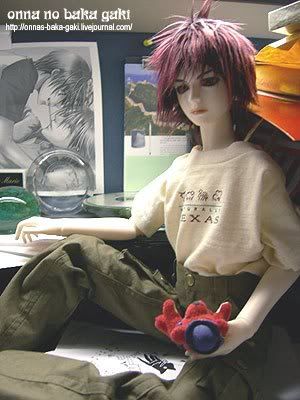 rat gave Shu his little bee-bear like the Texas bear once when we got home that night so Shu would not lust after mine.
Shu decides to check out the multimedia reference library.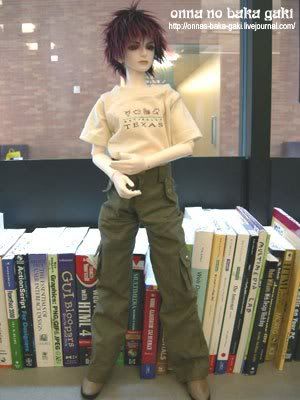 I think he is ready to go home; the books and meeting everyone made him tired!