Mother's Xmas Gift Shows Up Quickly
October 31st, 2006 (09:48 pm)
The Chaos Crew checks out 'the box'.
---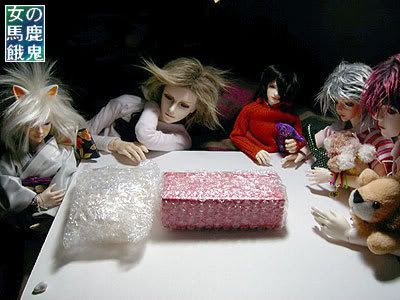 Such a tiny box inside the packing box! I am worried, though - the outfit is supposed to be red but it looks yellow in the packet. That's eye putty in the lower left corner of the work space. OD dolls don't have the eyes in when they arrive.
---
Inside the box is something bubble-wrapped.
---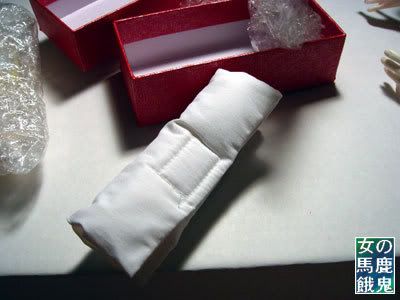 The little pillow wrapping the girl.
---
And here she is! What a bitty girl!
---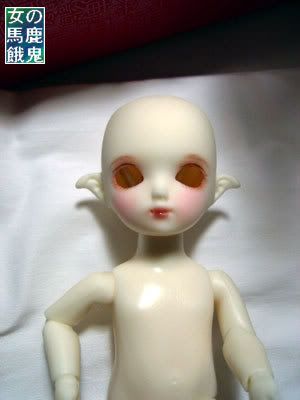 Look at that tiny faceup!
---
Yep, the outfit and the wig is completely wrong. This is the Special Ji v2 outfit and wig, not the Special Vampire Ji v2 with the red outfit and silvery wig.
---
Yowser! What a wig!
---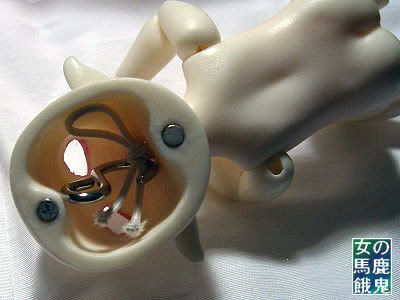 Hurray for magnetized heads and little resin bunz!
---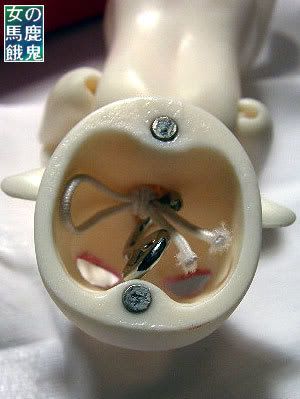 Okay... Now how am I supposed to put eyes in when the head is full of 'stuff'?
---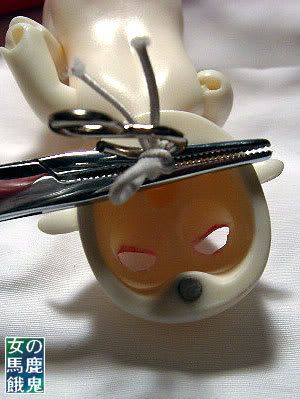 Time to pull out 'the tool' - yes! It helps a lot!
---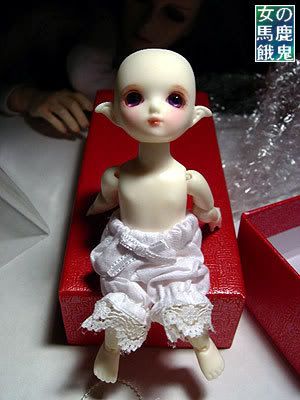 Ta da! Eyes! They gave me the second choice: purple. I think the green would have been better, and it is what my mother wanted, but that's okay. And I struggle with getting on these bloomers. The elastic in the bloomer legs keep getting into her knee joints.
---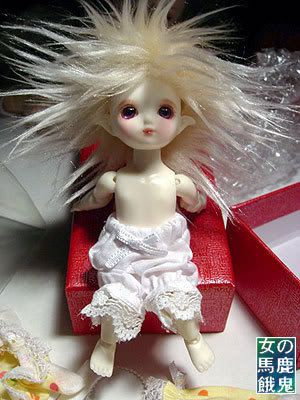 Let's try that hair again! Much better!
---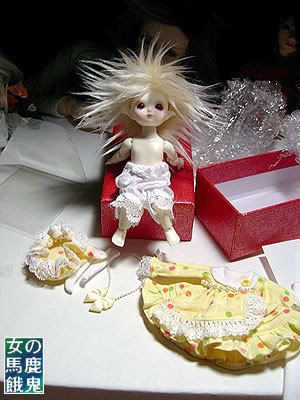 And the outfit again - it's so wrong!
---
No hair with the hat - so cute!
---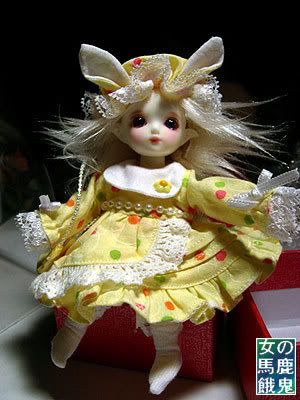 And the full outfit. The socks are a bugger to put on. I was also leary of the sleeves. The wee fingers kept getting caught in the stitches.
---
With the various Chaos Crew members - showing size comparisons - Nasake. He likes having another demon around.
---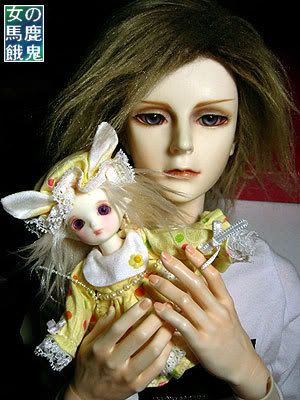 With Transition. Look at his hands compared to her little body.
---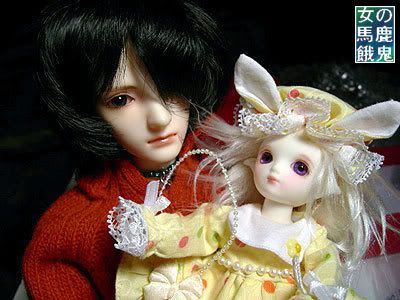 With Hatori. Since she is not human, he can hug her and will not transform.
---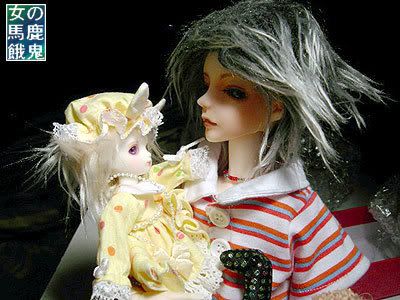 With Chikara. I think Chikara has decided he cannot eat her easily...
---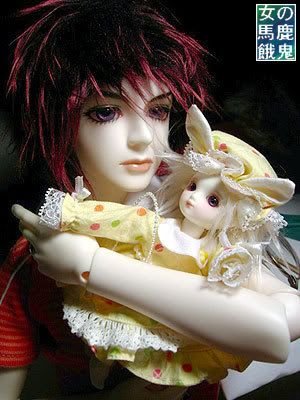 With Shuichi. Such a big glomp for such a little girl!
---
With Shuichi again. She is just too cute with him - two sets of pretty purple eyes!