December Meetup Photos - Part Two - Elf Elly Arrivals!
December 11th, 2006 (09:07 pm)
current mood: happy
We had picked up a bunch of packages at the post office on the way to the meetup so guess what happened that day?
---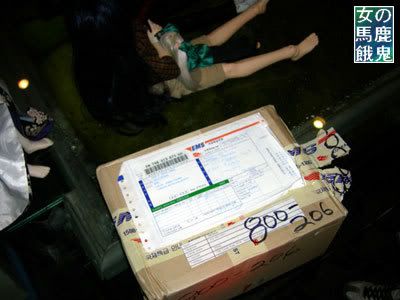 I opened my Dollmore box at the meetup!
---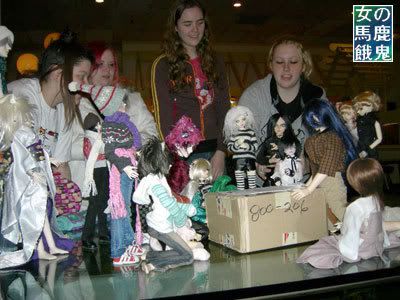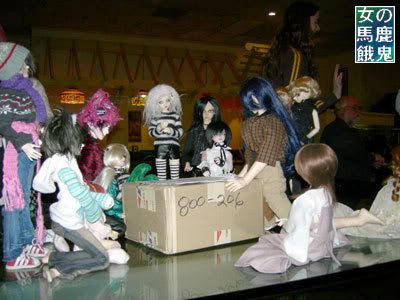 Everyone gathered around to share the opening!
---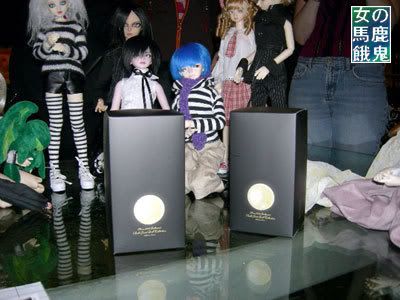 Two little boxes!
---
I got a freebie!
---
I got a pair of wild confetti eyes (I will try them in Trans) and a tiny bear for my tiny guys.
---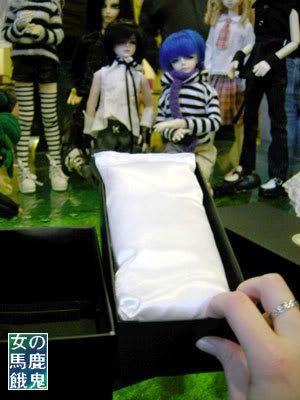 Nice little pillow in a box! No, I didn't get a shot of the 'mummy' - I let EternalSerenity and the rest of the attendees take a lot of the usual arrival shots.
---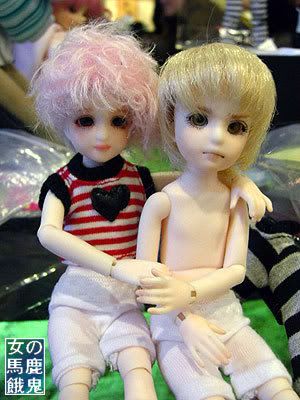 Here they are! My tiny Shuichi and Eiri (Gravitation) - I LOVE Eiri's faceup! It was a complete surprise Dollmore did this extra custom work!
It took forever to get some clothing on these bitties, then I decided it was time to get back to the other lovelies at the meetup.
---
Nasake decided to stop holding up the wall.
---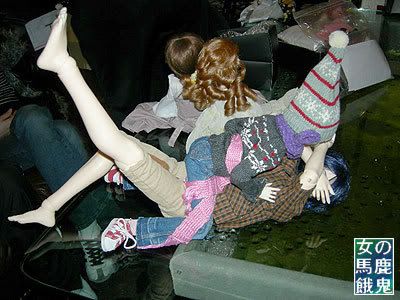 I found Chikara glomping River.
---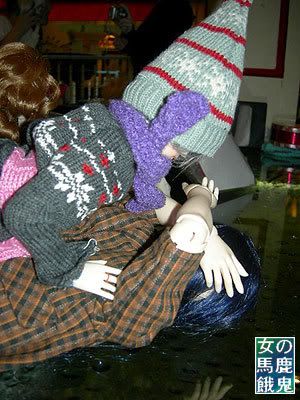 No, Chikara, River does not have anything for you to eat!
---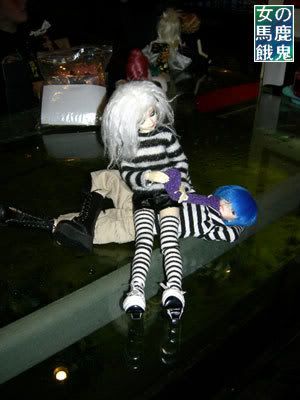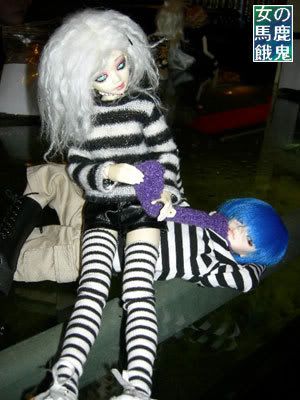 Royal thought Kuroku made a great pillow!
---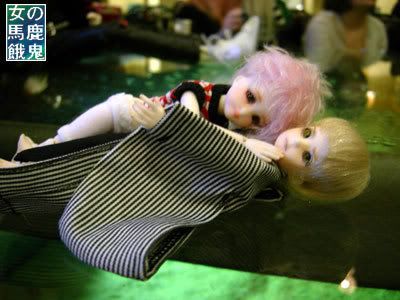 Shu-chan and Eiri-chan snuggle.
---
River gets his revenge and wrestles Chikara down.
---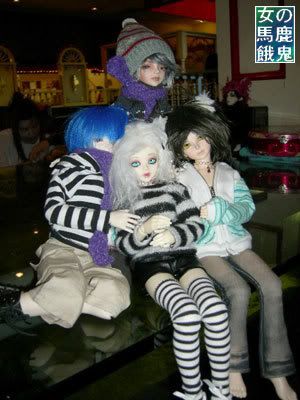 Kuroku, Chikara and Tidus surround Royal. Chikara loves his new purple scarf from Kuroku and mel-mel-chan!
---
Brendon and Kyros look like they are having a man-to-man chat. Or they may just be talking football...
---
Hatori considers using his scarf to either gag or tie up Chikara...
---
Continued Next Entry