Slutwear for the Stage Slut
May 9th, 2006 (11:41 pm)
current mood: naughty
I bought a bunch of black leather punk slutwear/stagewear for Shuichi today. I got him a black thong, too...

Photos are from the seller -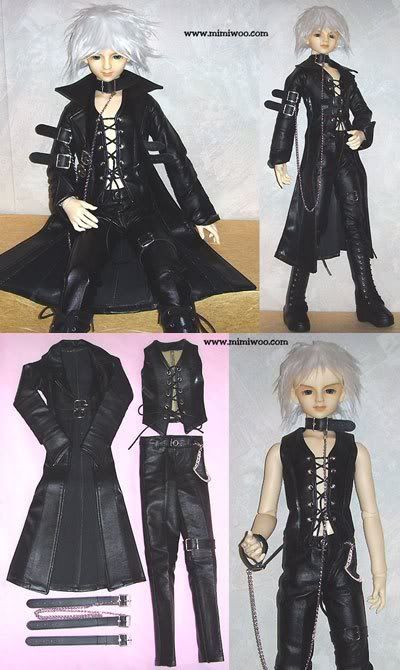 A great outfit - Shu could probably cosplay and FF7: Advent Children laddie in some of these pieces. The collar and leash have a lot of potential for photoshoots when I finally get an Eiri doll.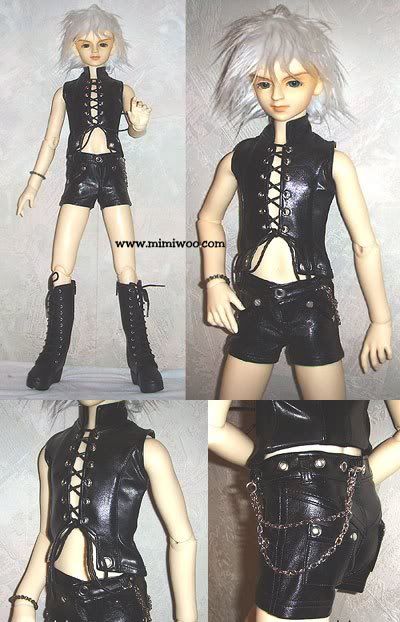 Naturally, Shu needed some slut shorts. These will probably be the base if I ever get around to figuring out how to make the orange and yellow duster.




This is definitely stage slutwear for Shuichi. I think it is interesting the doll model is wearing pink hair for this. It looks like he will not have any underwear with his outfit so I got him these:



While I want the little silver buckles on the sides to work, I doubt they will.