Chikara meets Wataru [Dollzone Megi and Volks Rock]
June 22nd, 2007 (08:40 pm)
So, I told Chikara he was going with me to the office to meet
mmc_ningyouai
's new boy.
He impatiently waited for M and the new guy to show up at the lab.
---
As soon as Wataru arrived, Chikara ran at him to shake hands, just like peoples do.
---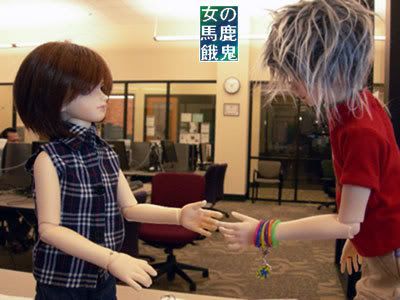 I think Wataru was taken back by the enthusiastic greeting.
---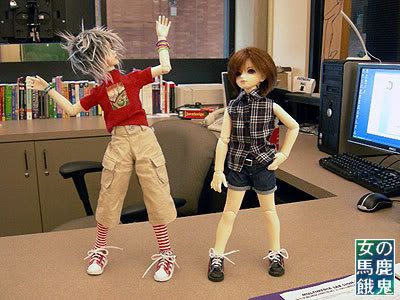 Chikara did a happy dance.
---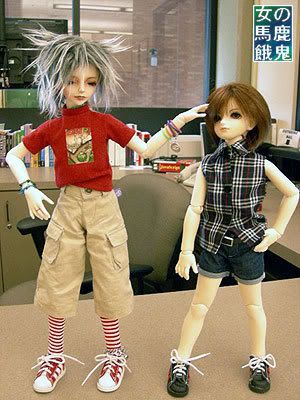 Then he could not resist - he went for Wataru's hair.
---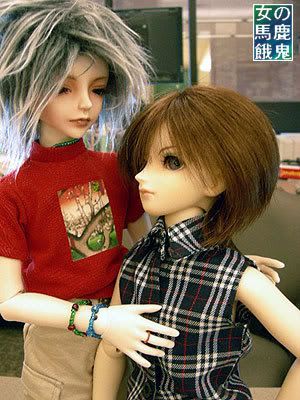 Chikara snuck in to start a snuggle.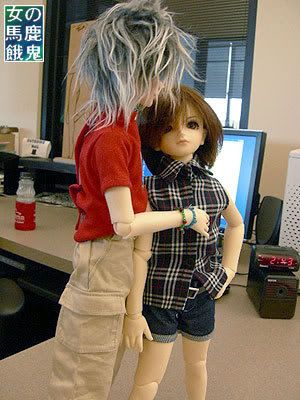 ---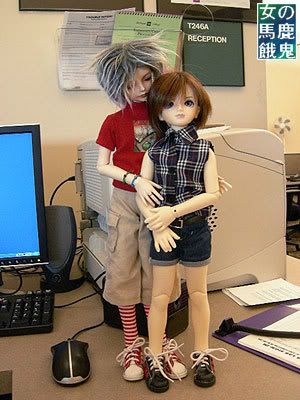 Hug attack!
---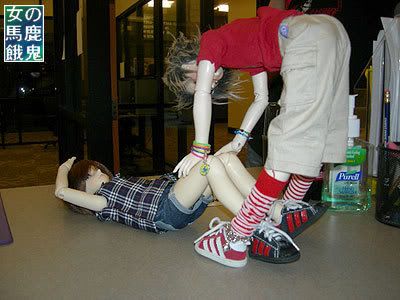 Time for some sit-ups for some strange reason.
---
After the workout, Wataru decided to use Chikara as a pillow.
---
Turn-abouts fair play, Wataru went for Chikara's hair.
---
I recognized that look in Chikara's eyes - he wanted someone like this as a playmate and pet. Wataru was not amused.
---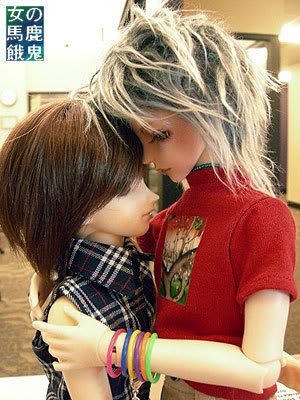 I had to admit, they sure were cute together.
---
After M and Wataru left, I had to appease Chikara with chocolate to shut up his whining.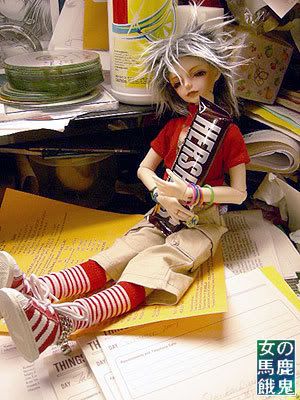 ---
Thank you for looking!